Skip to Content
We Provide Healthcare for Men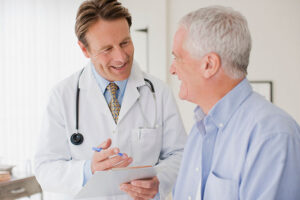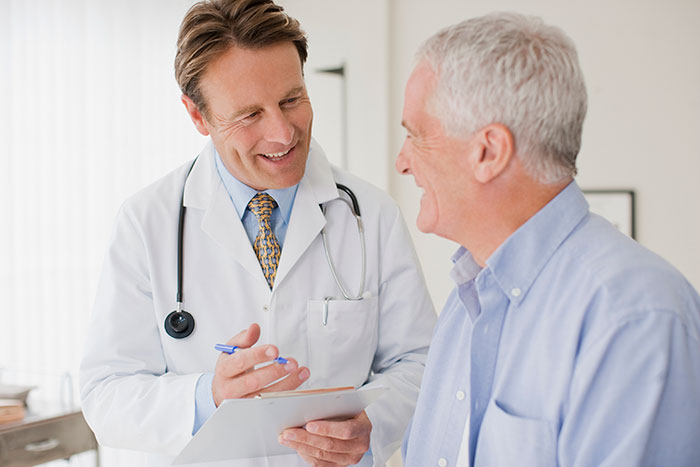 45 Urgent Care provides men's preventative health services to residents in Jackson, TN.
and throughout the surrounding areas. At our urgent care walk-in clinic, patients can expect professional medical staff with vast experience and expertise. Our highly-trained team can identify injuries, determine the root cause of various health disorders, perform sexually-transmitted disease (STD) testing, and more. If you're looking for men's health services, look no further than 45 Urgent Care.
What is Preventative Healthcare?
Preventative healthcare includes routine healthcare services such as screenings, checkups, and patient counseling. This type of healthcare deals with the prevention of illness to decrease both the burden of disease and any associated risk factors. Preventative healthcare measures can be applied throughout one's lifespan and along a disease spectrum. The objective of preventative care is to prevent one's further decline over time. There are three sets of preventive healthcare services: those for women, those for men, and those for children.
The Men's Preventative Healthcare Services We Offer
At 45 Urgent Care, we offer a wide range of preventative healthcare services for men. If utilized, preventative healthcare services can help men stay healthy for the years to come. Some of the preventative services we offer include body mass index (BMI) screenings, blood pressure checks, cholesterol screenings, cancer screenings, prostate cancer screenings, age-specific immunizations, and more. If you visit a physician annually to undergo various preventative healthcare services, specific existing conditions can be monitored so they don't worsen, and other unknown conditions can be detected so that treatment can begin as soon as possible.
The Benefits of Men's Preventative Health
There is a wide range of benefits when it comes to men's preventative healthcare services. Three of the primary benefits of these services are as follows:
Personalized Care – At 45 Urgent Care, our physicians take time to listen and offer you the best possible care while treating you like family from the moment you walk in the door.
Convenience – If you visit our state-of-the-art facility to see one of our highly-skilled physicians, they can provide you with men's preventative healthcare services during the same visit.
Improved Health Outcomes – When men undergo preventative healthcare services, such as diabetic and cholesterol screenings, they will better be able to protect and maintain their health against various illnesses. Reach out to our men's healthcare specialists.
Why Choose 45 Urgent Care for Men's Care?
Our urgent care clinic provides diagnosis, treatment, and medical for men who are experiencing illnesses and injuries that are not life-threatening. Our friendly medical staff and highly-experienced doctors and nurses can provide men's healthcare services. Our walk-in clinic provides healthcare services that bridge the gap between your primary care physician and emergency care with the added benefit of shorter wait times. From comprehensive checkups to injury treatments, our team can help.
Contact Us Today for Men's Preventative Health Services
If you're a man seeking preventative healthcare services, look no further than 45 Urgent Care in Jackson, TN. Preventative healthcare services are vital to your overall health and wellbeing. We provide our patients with compassionate care at all stages of life and are dedicated to providing the very best medical service. Reach out to our expert team today or schedule an appointment online.