Skip to Content
Providing Professional, Compassionate Care
The Benefits of Investing in Your Reproductive Health
There are numerous benefits of investing in one's reproductive health. Some of the direct medical benefits include the prevention of unwanted pregnancies, improved maternal health, and the prevention of sexually-transmitted diseases (STDs), including HIV and AIDs. Reproductive health care can also bring patients into the healthcare system and simultaneously encourage them to seek medical attention and treatment for any other diseases or conditions they may be suffering from.
Confidential Testing & Cost-Effective Services
Don't worry about an expensive trip to the emergency room or waiting weeks to get into your primary care physician or your obstetrics and gynecology (OB-GYN) physician. Our urgent care professionals deliver cost-effective reproductive health services to our valued patients. We take the time to listen to our patients' concerns and run a thorough an efficient examination before accurately diagnosing and treating any condition. Any testing a patient undergoes will be done so discreetly, and all test results are confidential. We utilize our on-site x-ray and lab facilities to conduct urinalysis for a urinary tract infection (UTI) or vaginal infection. We can also test for pregnancy, sexually-transmitted diseases (STDs), and more. If diagnosed, we will provide you with the proper medications you need to heal.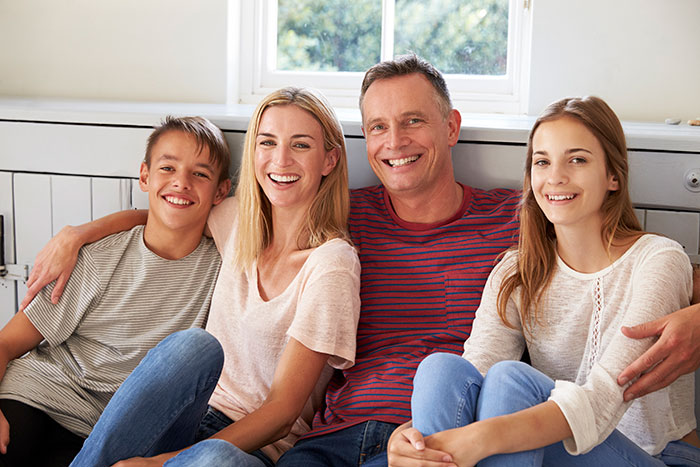 Our Women's Urgent Care Services
If you're a woman who needs urgent care or reproductive health services, you can find everything you need for both at 45 Urgent Care. Our state-of-the-art facility offers high-quality services in female urgent care, addressing a wide range of conditions and symptoms without the hassle of scheduling an appointment. Below, we've listed the women's urgent care services we offer:
Urinary Tract Infections (UTIs)
Yeast Infections
Vaginal Infections
Menstrual Disorders
Abdominal Pain
STD Testing & Treatment
Contraception Counseling
Emergency Contraception
Pregnancy Tests
Nausea, Dizziness, or Fatigue
Breast Tenderness
Morning Sickness
Urinary Incontinence
Spotting
Dehydration
Our Comprehensive Reproductive Health Services
When you visit 45 Urgent Care, you can expect a wide range of comprehensive reproductive health services. These services include, but are not limited to, the following:
Diagnosis and treatment of vaginal infections
Diagnosis and treatment of yeast infections
STD testing and treatment
Contraception counseling
Emergency contraception
Pregnancy testing
Contact Us Today for Reproductive Health Services
Keeping up with your reproductive health is essential for various reasons. We are an easy-access care clinic where you can arrive, get diagnosed, and treated, all on the same day. Whatever medical problem you're dealing with, the highly-qualified medical team at 45 Urgent Care will provide you with healthcare services that are both compassionate and professional. Our convenient care clinic is dedicated to the health and happiness of our valued patients. Walk-in appointments and same-day services are always available, or you can schedule an appointment with one of our reproductive health experts at your earliest convenience.