Skip to Content
Hormone Optimization in Jackson, TN
We Can Help Restore Your Hormone Levels to Normal
At 45 Urgent Care, we provide hormone optimization services to patients in Jackson, TN. As we age, our bodies produce less testosterone and estrogen. For women, in particular, their estrogen levels decrease exponentially after they go through menopause. If the testosterone and estrogen hormones aren't at their full strength, they can cause mental, emotional, and physical problems. However, hormone optimization therapy, such as bioidentical hormone optimization, can reduce and even eliminate some of the problems caused by imbalanced hormones. We proudly offer hormone optimization at our clinic.
What is Hormone Optimization?
Hormone optimization is a medical treatment that can reverse the adverse effects of hormone imbalance. A hormone imbalance occurs when too much or too little of a hormone is in the bloodstream. Hormone optimization works to stabilize the hormone levels in the body.
What is Bioidentical Hormone Replacement Therapy?
Bioidentical hormone replacement therapy (BHRT) is a type of hormone optimization therapy that uses hormones that are chemically identical to the ones our bodies naturally produce. Traditional hormone optimization therapy uses synthetic or animal-derived hormones, whereas BHRT uses plant-derived hormones. BHRT improves well-being in various areas and restores balance to the endocrine system.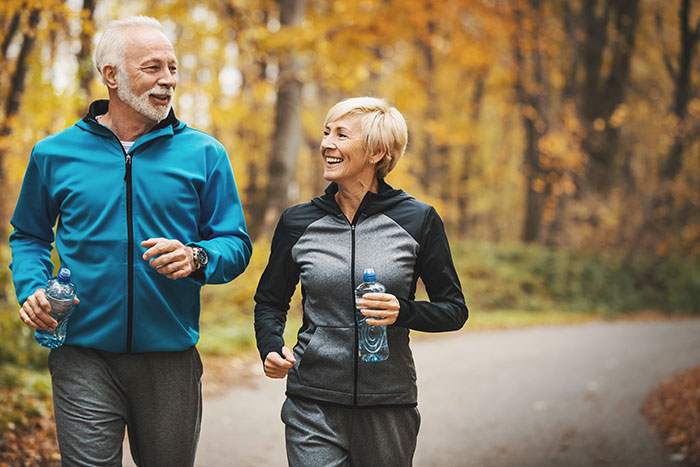 The Benefits of Hormone Optimization
Hormone optimization therapy provides patients with various benefits, and it does so by introducing natural hormones into the body. Some of the benefits of hormone optimization include:
Increased energy
Weight loss or gain
Boosted sex drive
Improved cognitive function
Improved overall mood
The Symptoms of Hormone Imbalance
There are numerous signs and symptoms that can help indicate a hormone imbalance. Because hormones are integral in overall health, the signs and symptoms that can help distinguish an imbalance are broad. Which signs and symptoms you may exhibit will depend on which hormones are malfunctioning. Most symptoms of hormonal imbalance are non-specific, which means that having them doesn't necessarily mean that you have a hormone imbalance. Common signs and symptoms of hormone imbalance that affect both men and women include:
Fatigue
Sweating
Infertility
Depression
Dry skin
Blurred vision
Sudden weight gain
Frequent urination
Increased thirst
Increased hunger
Muscle weakness
Muscle aches
Muscle tenderness
Muscle stiffness
Thinning or brittle hair
Decreased sex drive
Rounded or puffy face
Pain or stiffness of the joints
Increased or decreased heart rate
Purple or pink stretch marks
Nervousness, anxiety, or irritability
A hump of fat between the shoulders
Increased sensitivity to cold or heat
Constipation or frequent bowel movements
The Causes of Hormone Imbalance
There are a wide array of possible causes when it comes to hormone imbalance. The causes of hormone imbalance depend on the hormones that are affected. Some of the common causes of hormonal imbalance include, but are not limited to, the following:
Certain medications
Pituitary tumors
Eating disorders
Injury or trauma
Excessive stress
Chemotherapy
Pregnancy
Breastfeeding
Menopause
Birth control pills
Contact Us Today for Hormone Optimization
If you are experiencing any of the signs or symptoms indicated above, you may have a hormonal imbalance. At 45 Urgent Care in Jackson, TN, we provide a wide range of hormone optimization services for our valued patients. If you are unsure whether or not you have a hormonal imbalance, we can test you for it at our state-of-the-art facility. Contact us today if you have questions about our services.
Schedule Your Free Consulation
Call Us Today to Learn More