Skip to Content
Treatment for Knee Pain in Jackson
Providing Natural Relief through Viscosupplementation
Dealing with chronic pain in your knees can be difficult, especially when your pain interrupts many aspects of your daily routine. While surgery may be the correct route for some, others may be searching for a non-invasive, non-surgical treatment option. At 45 Urgent Care, our team provides an effective and natural form of treatment known as "viscosupplementation." This method works by utilizing a substance found naturally in the human body to replace joint fluid, re-pad the knee, and provide relief for pain. Viscosupplementation is a great treatment option for patients who suffer from osteoarthritis in their joints.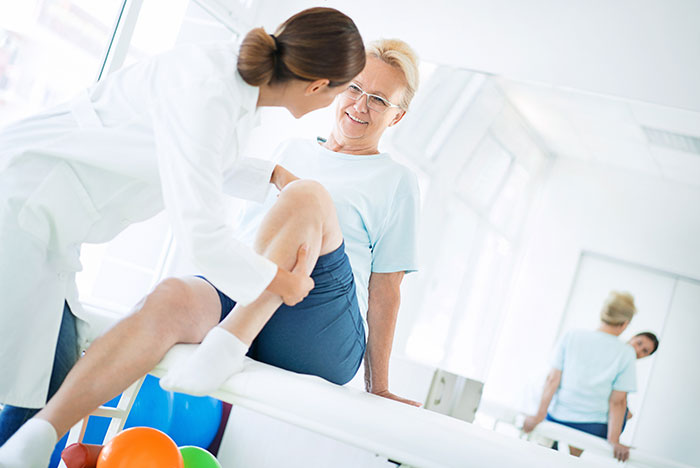 Here are a Few Facts About our Knee Treatment Option:
It is non-surgical.
It does not require the use of any drugs.
It is approved by the FDA.
It requires little risk and practically no recovery time.
It returns the knee's ability to absorb shock and withstand everyday "wear and tear."
It is covered under Medicare and most of the major insurance providers.
Call Us Today to Learn More