Skip to Content
Overexertion Care in Jackson, TN
45 Urgent Care Provides Treatment for Overexertion
The professional medical staff at 45 Urgent Care is dedicated to providing compassionate care for workers' compensation patients dealing with overexertion injuries in Jackson, TN. In our nearly two decades of service in the area, we have treated thousands of patients dealing with a wide array of ailments. However, in that time, our values have never wavered. We strive to help each patient achieve optimal health results through collaborative, innovative healthcare. Our team offers a wide range of services and the ability to schedule appointments online or simply visit our office in Jackson for immediate medical attention. If you are the victim of overexertion on the job and need assistance, call or stop by today to learn how we can help.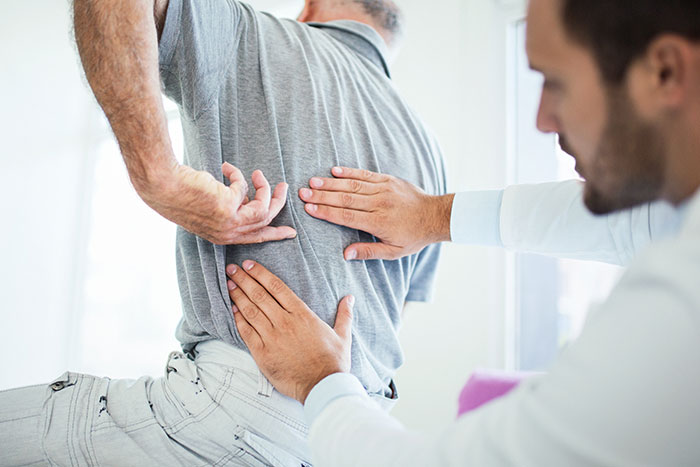 Understanding Overexertion and Associated Concerns
Overexertion is among many classifications of injuries that are eligible for workers' compensation claims. The medical staff at 45 Urgent Care is well-equipped to treat patients suffering from such injuries, which are the most common form of workplace ailments. Overexertion is an ever-present threat for workers in the construction, healthcare, warehouse, retail, and trucking industries, among others. Individuals suffer overexertion injuries in the workplace as a result of lifting, throwing, pushing, pulling, or carrying objects, as well as myriad other activities. Such movements can cause muscles or joints to extend beyond their standard range of motion, leading to sprains, strains, or worse. The most common body part afflicted by such injuries is the back. A significant problem for businesses throughout the country, overexertion accounts for more than one-third of all workers' compensation claims in the U.S.
Recognizing Symptoms of Overexertion
Overexertion is most likely to occur when workers become fatigued and resort to poor form as they execute regular tasks or when they attempt to perform a duty without proper training. Pushing one's body beyond its capabilities or limitations can cause muscles to weaken and become sore. Even more detrimental are the potential organ damages. When muscles break down, the body releases several chemicals that can be toxic and cause kidney failure, among other maladies. There are also psychological symptoms associated with overexertion, such as agitation, confusion, and delirium. If you notice any symptoms of overexertion while you are working, alert your employer and seek medical attention from the professionals at 45 Urgent Care.
Common Types of Overexertion Injuries
Weak and sore muscles are merely the tip of the iceberg when it comes to overexertion injuries. Though many tend to ignore their ailments out of fear of being reprimanded by a supervisor or ostracized by colleagues who perceive their pain to be trivial, overexertion injuries can be significant and detrimental to workers' well-being. Aside from minor strains and sprains, severe damage may result from pushing one's body too far and ignoring warning signs. Individuals who overexert themselves are susceptible to tendinitis, carpal tunnel syndrome, dehydration, heat exhaustion, stress fractures, joint dislocations, herniated discs, and other serious harm. Aches and pains are warning signs that something is wrong, so be sure to listen to your body to avoid such consequences.
45 Urgent Care Treats Injuries Associated with Overexertion
Unfortunately, many overexertion injuries are significant enough that simple rest and over-the-counter pain medication will not suffice as treatment. Depending on the scope and variety of the injury you suffer as a result of overexertion in the workplace, you may require braces or splints, physical rehabilitation, or even surgery. The team at 45 Urgent Care in Jackson, TN can address such concerns and help restore your health and mobility in a timely fashion. We will carefully evaluate your condition to determine a course of action that will ensure complete recovery. We even offer emergency services, meaning you can simply walk into our urgent care clinic for immediate medical attention and guidance. We have more than five decades' worth of combined healthcare experience, so you can rest assured we will provide accurate diagnoses and remedies for your ailments.
We Will Assist with Your Workers' Compensation Claims
In the case of workers' compensation claims, immediate medical attention is essential for assessing the extent of your injuries. Do not make the mistake of delaying treatment in hopes that your pain will go away on its own. Not only will you run the risk of injuring yourself further, but you will also be unable to adequately or accurately document your claims. Our staff is proficient in treating workers' compensation patients, and we can provide necessary medical documentation as evidence of your injuries and their severity. Visit us in Jackson, TN right away if you suffer from any symptoms of overexertion.
Contact 45 Urgent Care for Overexertion Treatment
Overexertion injuries are not only painful but also progressive and often associated with additional medical issues that could affect your overall health. If you suffer from overexertion on the job, do not jeopardize your well-being by ignoring your body's warning signs. Speak with a supervisor and then immediately seek medical attention from the professionals at 45 Urgent Care. We will evaluate your injuries, determine a recovery plan, and document your condition for use in workers' compensation claims. Rather than allow the situation to worsen, contact us or visit our practice in Jackson, TN today.