Skip to Content
Flu & Colds in Jackson, TN
Have a Flu or a Cold? 45 Urgent Care Treats Acute Illnesses
When you wake up with cold or flu symptoms and aren't quite sure what you're coming down with, it's best to leave the check-up and diagnosis to a medical professional. At 45 Urgent Care, PC, we have over five decades of experience in diagnosing, treating, and prescribing medicine for the symptoms of flus and colds in Jackson, TN. One major benefit offered by our urgent care clinic is that we can see you immediately, instead of making you wait for an appointment. Although walk-in patients are welcomed with little to no wait times, we also encourage you to schedule an appointment whenever possible to guarantee our availability. We accept most insurance and offer great self-pay rates to make our healthcare more affordable for the average family.
How Has COVID-19 Changed Our Urgent Care Clinic Policies?
Due to coronavirus (COVID-19) concerns, we have had to amend our urgent care clinic policies to protect our patients and staff. If you or a loved one has COVID symptoms, please call ahead and let our team know. When you arrive at our clinic, you'll be asked if you're running a fever or coughing. If you are, you'll be provided with a cloth face covering to wear. We have an exam room designated specifically for patients with a fever or cough. However, all exam rooms are cleaned thoroughly in the morning before we open, between each patient, and before we close at the end of the day. Our staff wears personal protective gear (masks and gloves) while caring for each patient to prevent the spread of the virus. If we believe you may have COVID-19, we may order a test to confirm this diagnosis.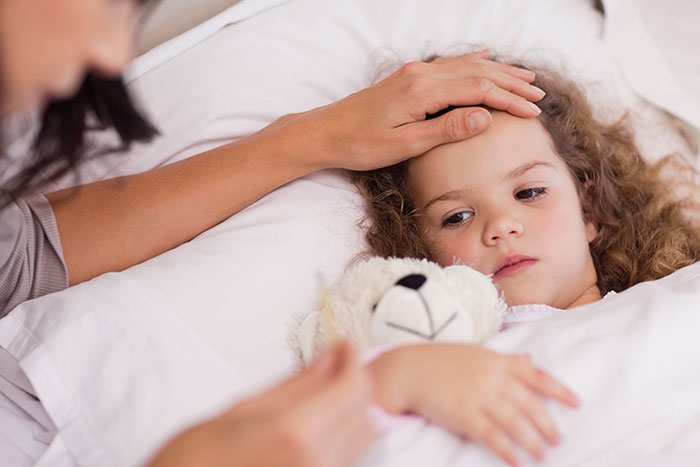 How Do Cold & Flu Symptoms Differ from COVID Symptoms?
Colds, flus, and the coronavirus are all types of viral infections affecting an individual's upper and lower respiratory system (nose, throat, sinuses, etc.). All three types of illnesses are highly contagious, spreading person-to-person through close contact. Because COVID symptoms are similar to cold and flu symptoms, it can be difficult to determine what illness you have without a professional diagnosis. If you're experiencing any of the following symptoms, you may have a cold or flu:
Fever
Aches and pains
Headache
Runny nose
Fatigue
Cough
Sore throat
Sneezing
The most common symptoms associated with COVID-19 are fever, a severe dry cough, shortness of breath, and difficulty breathing. Some individuals also experience body aches, headaches, fatigue, or sore throat. Sneezing, a stuffy or runny nose, diarrhea, and watery eyes are not symptoms typically associated with COVID-19 and are more indicative of a cold or flu. Treatment for a cold may include plenty of rest, fluids, and over-the-counter medications for the fever or aches. Flu treatment is similar, and we may also recommend taking an antiviral drug such as Tamiflu. Less severe cases of COVID-19 may be treated similarly, although you may require respiratory support if you have difficulty breathing.
Protecting Yourself from Getting Infected This Cold & Flu Season
According to the Centers for Disease Control and Prevention (CDC), there are several steps you can take to protect yourself and your family this upcoming cold and flu season. It's recommended you get the annual flu vaccination and avoid close contact with anyone who may be sick. If you feel ill and it's possible to stay home from school or work, do so. Always cover your nose and mouth when coughing or sneezing to prevent the spread of illness to others. Wash your hands frequently with soap and water or using an alcohol-based hand sanitizer to prevent the spread of germs. Clean and disinfect surfaces you often touch, get enough sleep at night, drink plenty of fluids, and try to eat a well-balanced diet. Staying physically active and managing your stress is also important to your overall health.
Contact Us to Schedule an Appointment at 45 Urgent Care, PC
If you're experiencing cold and flu symptoms like the ones mentioned above, it's crucial to see a medical professional right away. Although some cold and flu symptoms will gradually go away on their own without treatment, you could have a more serious illness such as the coronavirus. Please contact us to learn more about our urgent care services or to schedule an appointment in Jackson, TN!
Call Us Today to Learn More