Skip to Content
Workers' Compensation Injuries in Jackson, TN
When a work-related injury occurs, many employees make the mistake of avoiding immediate medical attention in hopes that the pain caused by the injury will subside. Reaching out to a medical professional after a work injury is vital to determining the full extent of the damage. They will also provide the necessary medical documentation needed to use as evidence in your claim to demonstrate the seriousness of your work-related accident.
45 Urgent Care Treats Workers' Compensation Patients
Choosing the right place to evaluate and treat workers' compensation cases matter to both the employee and the employer. 45 Urgent Care has what it takes to get you healthy and back to work quickly. If you have been injured on the job, skip the long waits and high costs of an emergency room and come into our Jackson, TN urgent care clinic for prompt treatment.
When you're dealing with workers' compensation, it's never a good idea to wait. With our walk-in clinic, we can provide a wide variety of services on an immediate basis. Contact us today to schedule an appointment or just walk in; either way, 45 Urgent Care is here for you!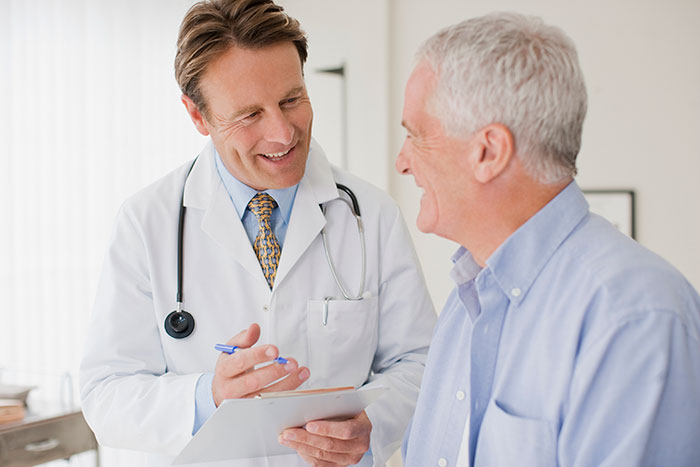 Common Workers' Compensation Claims in Jackson, TN
In the U.S., a worker gets injured on the job every seven seconds. The most common workers' compensation claims include the following:
Overexertion: This happens when a person lifts, pulls, pushes, or throws something, causing a muscle or joint to be forced beyond its standard range of motion. This is the most common workers' compensation claim according to the Department of Labor, as it accounts for 34% of all workplace injuries.
Falls, Slips, or Trips: These sorts of injuries makeup 30% of injuries in the workplace and can result in serious problems such as sprains, pulled muscles, lacerations, broken bones, and head and back injuries. This claim is also related to workers falling from a ladder, stairs, roof, or platform, and even happen when structures or equipment collapse.
Sprains and Strains: We typically see these kinds of claims when someone tries to correct a fall, trip, or slip with a bodily reaction. For example, someone losing balance and breaking their wrist from the impact of trying to catch themselves.
Struck by or against an object: To be struck by an object is when something falls onto an employee, and to be struck against an object is when an employee falls into or is physically forced into something. To be struck by or against something is the fourth most costly in the workplace safety index, accounting for 5.3 billion in workers' compensation claims.
Transportation accidents: Anytime a vehicle is involved, there is an increased potential for workplace accidents. If a person is injured while driving for business reasons, they are eligible for workers' compensation. According to the Occupational Safety and Health Administration (OSHA), transportation accidents make up for 5% of all workers' compensation claims and has been ranked the top cause of workplace fatalities.
Machinery accidents: Many jobs require their workers to use heavy machinery daily, making it far more likely for them to acquire a work-related injury. These types of workers' compensations are often intense and can result in significant injuries that can lead to disability or even death. Due to the major ramifications that can arise from machinery accidents, these injuries typically have above-average medical costs.
Workplace violence: Though it may seem hard to believe, the OSHA claims that more than two million workers are victims of workplace violence every year, making it the fourth leading cause of workplace fatalities. This is defined as any threat or act of physical violence, intimidation, harassment, or disruptive behavior that occurs on the work site. Whether it's threats, verbal abuse, assault, or worse, you are eligible for workers' compensation.
What Doesn't Workers' Compensation Cover in Jackson, TN?
Injured employees can be denied workers' compensation for many reasons, including:
Injuries an employee suffers off the job
Injuries claimed after an employee is terminated
Injuries resulting from a violation of company policy
Injuries to an independent contractor
Injuries that are self-inflicted
Injuries from a fight started by the employee
Injuries caused by drug
Knowing your rights when it comes to workers' compensation can save you a lot of time, money, and distress. If you have acquired an injury at work and need assistance, please reach out to medical professionals before it's too late.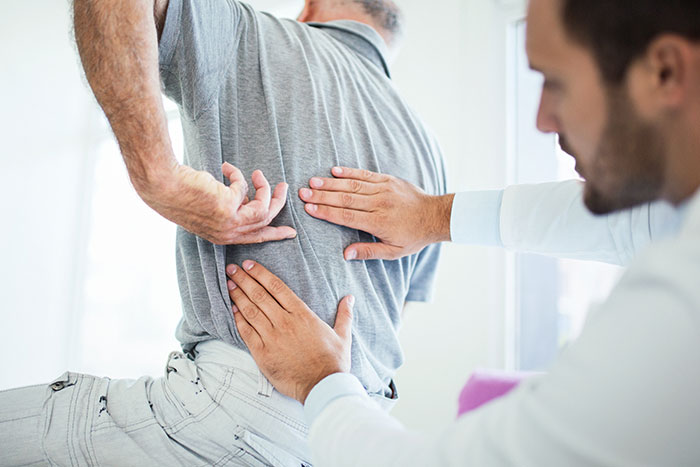 What Happens After Getting Injured on the Job?
After getting hurt at work, it's easy to get caught up in your injury and forget the proper actions that must be taken to maintain your rights to workers' compensation benefits. Here's a reminder of the steps you should be considering:
Seek medical attention immediately, especially in case of emergency.
Report your injury to your supervisor. Workers' compensation is different in every state, and since you won't want to deal with short filing deadlines, it's imperative to provide this notification in writing as soon as possible. If you fail to report an injury when it happens, your employer may not be liable to accept your claim.
File a claim for workers' compensation, which will cover lost wages, ongoing care, and medical costs to treat your workplace injury.
Follow your medical provider's orders and attend workers' compensation hearings, if necessary.
Call Us Today to Learn More